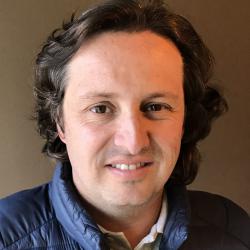 Mauricio Rincón Falla
Associate
Product Development Strategies
,
Product Audits
,
Diagnosis & Planning
,
Feasibility Assessments
,
Product Development – Cultural
,
Business Cases
,
Product Development
,
Product Development – Nature-based
,
Prospectus and Investor Procurement
,
Feasibility Studies
,
Destination Management Plans
,
Strategic Tourism Plans
,
Business and Marketing Plans
Mauricio joined SMA Tourism in 2018 to develop nature tourism in Colombia and is based in Colombia. He is a specialist in marketing management, focusing on projects that improve community and SME access to sustainable economic opportunities, especially in the tourism sector. He is skilled in situation analysis, and medium and long-term planning, has extensive experience in preparing business plans, as well as in the monitoring and evaluation of project implementation. Mauricio leads and coordinates local and regional teams and is a proven project manager.
Mauricio has 11 years' experience in economic and social development projects, improving value chains and developing multiple alliances between international corporations, the private sector, National governments and regional public institutions. Design and development of marketing plans and market linkages for rural communities, tourism planning and policies (private – public), design and delivery of participatory processes / workshops.
Mauricio speaks Spanish (native language) and fluent English.
Specialties
Business development, Business plans, Capacity building, Economic impact assessment, Finance and investment, Forecasting and modelling, Investor procurement, Marketing, Product development, Program evaluation, Sustainable tourism policy and planning, Tourism planning, Value chain analysis