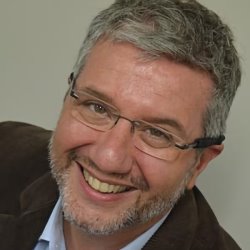 Marcello Notarianni
Senior Associate
Diagnosis & Planning
,
Product Development Strategies
,
Product Audits
,
Feasibility Assessments
,
Product Development
,
Product Development – Cultural
,
Business Cases
,
Feasibility Studies
,
Destination Management Plans
,
Strategic Tourism Plans
,
Business and Marketing Plans
,
Site Master Plans
,
Visitor Management Plans
,
Interpretation Plans
,
Management Plans
,
Tourism Management Models
,
Tourism Project and Program Evaluations
Marcello joined SMA Tourism in 2016 to play frequent roles in international projects and is based in Spain. He has over 22 years of experience in sustainable tourism development, including market analysis, special interest tourism product development and feasibility studies. Within SMA Tourism, Marcello focuses on sustainable tourism policy, product development, marketing strategies and self-financing mechanisms for protected areas.
Marcello brings to SMA Tourism significant experience and networks from working for many years with the international aid agency SNV. Here he worked as Sustainable Tourism Program Leader in Central America and Latin America, based in Nicaragua, and ICIMOD Senior Tourism Specialist, based in Nepal, using the tourism value chain and inclusive business models as tools for poverty alleviation and climate change.
He has worked with a range of other international organisations including UNDP, UNWTO, UNESCO, FAO, EU, IADB, ADB, ITC/ILO, and Italian Cooperation, and major international development programs including GEF, MDGs, ST-EP, Inclusive Business, EU Asia Invest and Life Program.
Since 2011 Marcello has been an active member of the IUCN World Commission on Protected Areas Tourism and Protected Areas Specialist (TAPAS) contributing to outstanding guidelines and best practices on tourism and Protected Areas as well as for other renowned international organization (UNWTO, ITC/ILO, UNEP, Swiss Expert Network).
Marcello is also an accomplished trainer and has published widely on tourism in protected areas.
Marcello speaks Italian (native language), is fluent in English and Spanish, and has a good knowledge of Portuguese and French.
Specialties
Capacity building, Climate change adaptation, Economic impact assessment, Feasibility assessment, Market analysis, Marketing, Monitoring and adaptive management, Product audits, Product development, Protected area management, Sustainable tourism policy and planning, Tourism planning, Training, Value chain analysis