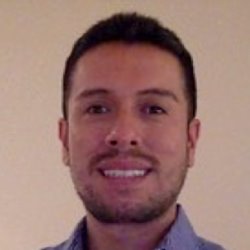 Julián Huerfano
Associate
Feasibility Assessments
,
Product Development Strategies
,
Product Audits
,
Diagnosis & Planning
,
Product Development
,
Product Development – Cultural
,
Operational Audits
,
Business Cases
,
Feasibility Studies
,
Prospectus and Investor Procurement
,
Destination Management Plans
,
Product Development – Nature-based
,
Strategic Tourism Plans
,
Business and Marketing Plans
Julián joined SMA Tourism in 2018 to develop nature tourism and an investment plan in Colombia, and then a Nature Tourism Recovery Plan for Colombia, and is based in Colombia. He has 15 years' experience in administration, finance, social investment and project management relating to sustainability and tourism.
During the last 10 years, he has been involved in initiatives related with sustainable development of vulnerable communities, most of them related to sustainable tourism and covering: product design and development, finance models, strengthening SMEs, tourism planning and policies (private – public), tourism in protected areas, and greening businesses. His roles in these initiatives have typically emphasised finance, business development and project management (using the Logical Framework Approach and MGA). Concurrently, he is skilled in financial forecasting and modelling, economic modelling and advanced use of Excel.
As co-Director of the Columbia based firm Fundacion Creata, Julián has worked for organisations such as the Global Green Growth Institute, USAID – ACDI/VOCA, Colombian Ministry of International Relations, Colombian Ministry of Commerce and Tourism, National Tourism Fund (FONTUR), Presidential Agency for Cooperation (APC), Artesanías de Colombia, Carbones del Cerrejón, Chevron, Fundación Cerrejón Guajira Indígena, Fundación Vichituni (Petrominerales), Fundación Bavaria, Aid To Artisans Inc, Walmart Foundation, and JP Morgan.
Julián speaks Spanish (native language), and fluent English.
Specialties
Business development, Capacity building, Economic impact assessment, Finance and investment, Forecasting and modelling, Investor procurement, Product development, Sustainable tourism policy and planning, Tourism planning,