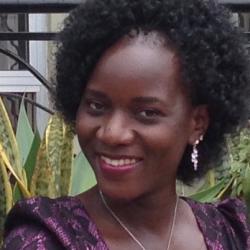 Anne Teddy Awori
Associate
Product Audits
,
Diagnosis & Planning
,
Feasibility Assessments
,
Operational Audits
,
Business Cases
,
Product Development
,
Product Development – Cultural
,
Product Development – Nature-based
,
Feasibility Studies
,
Destination Management Plans
,
Strategic Tourism Plans
,
Business and Marketing Plans
Anne joined SMA Tourism in 2015 to undertake iconic tourism product development and is based in Uganda. She has a solid understanding of Uganda's tourism industry and sound knowledge and familiarity of Uganda's existing and potential tourism attractions and activities.
She has a vast network of Ugandan tourism stakeholders, solid skills in public, private sector and civil society stakeholder engagement, and excellent networking skills with all Uganda's tourism associations.
Anne has a sound understanding of the existing legislative framework in Uganda, including the Tourism Act 2008; Uganda Wildlife Act 2000; National Wetlands Policy 1995; and the Tourism Policy 2015; and a solid comprehension of the Eastern Africa regional planning framework.
Some highlights of Anne's career include working on the Uganda Tourism Policy and Master Plan 2012 to 2014, and the development of a classification system for Uganda's hotel sector.
Anne has worked with international organisations such as UNDP, UNWTO, UNECA, USAID, European Union, TradeMark East Africa, African Union, Wildlife Conservation Society and the Intergovernmental Authority on Development.
Anne speaks English (native language), and fluent Swahili, Japadhola and Luganda.
Specialties
Business development, Business plans, Capacity building, Consultation & engagement, Legislation, Marketing, Sustainable tourism policy and planning, Tourism planning