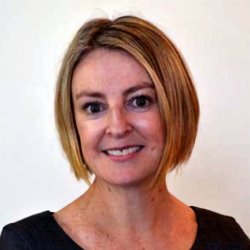 Sharon Veale
Associate
Diagnosis & Planning
,
Feasibility Assessments
,
Product Development Strategies
,
Product Development – Cultural
,
Business Cases
,
Product Development
,
Feasibility Studies
,
Destination Management Plans
,
Site Master Plans
,
Visitor Management Plans
,
Interpretation Plans
,
Management Plans
Sharon started working with SMA Tourism in 2014, with the development of an interpretation plan for a former gold mining town, now major heritage attraction, and then and a feasibility study for a new cultural museum, exhibition and archive centre for Ballarat, Victoria.
Sharon brings a wealth of expertise and over 15 years' experience in Aboriginal and historic cultural heritage assessment, management and conservation. She specialises in urban planning, historic research and heritage interpretation, and has extensive experience in community engagement and a deep understanding of the values people attribute to heritage places. She has a strong track record in preparing heritage assessments across cultural landscapes of significant scale and complexity.
Sharon is General Manager of the highly acclaimed heritage consultancy GML Heritage, which started working with Simon McArthur in the late 1990s to help conserve and adapt the former North Head Quarantine Station into the boutique cultural tourism attraction known as Q Station. As a GML Partner, she plays a pivotal role in leading, facilitating and coordinating multidisciplinary teams in the integrated assessment of heritage values.
One of her significant international cultural tourism projects was the development of a Heritage Management Framework for the Angkor World Heritage Area, in Cambodia.
Sharon is a Trustee on the Board of Sydney Living Museums and is a member of the NSW National Parks and Wildlife Service Advisory Council.
Specialties
Climate change adaptation, Consultation & engagement, Feasibility assessment, Heritage management, Interpretation, Legislation, Master plans, Social impact assessment, Sustainable tourism policy and planning, Urban planning