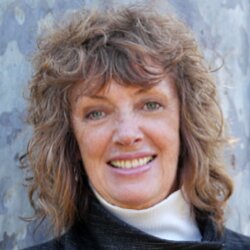 Maudie Palmer
Associate
Maudie joined SMA Tourism in 2017 to prepare a feasibility study and business case for a new art gallery in Shepparton, Victoria, and is based in Melbourne, Australia. Maudie has since operated as the SMA Tourism expert in similar gallery projects across Australia. Maudie is an expert in the field of Australian modern art and contemporary visual art as a curator and director, and is skilled in the development of visions for the design and operation of new museums or renovated gallery buildings.
After beginning her career as Assistant Director / Curator at the University Gallery (now Ian Potter Museum of Art) at the University of Melbourne, Maudie has fulfilled a number of roles including that of Founding Director and curator of both Heide Park and Art Gallery (now Heide Museum of Modern Art), and TarraWarra Museum of Art (TWMA). At TWMA she continued her work as a curator through exhibitions and acquisitions of modern and contemporary art. At Heide and at TWMA, she was the Project Director of the major buildings. Both regional museums are now firmly established as tourist destinations.
She was also commissioned by Parks Victoria to provide a concept and to build Herring Island Environmental Sculpture Park (which features a number of permanent environmental sculptures) and the conversion of the rundown scout hall as a gallery, working with architect Gregory Burgess.
Specialties
Consultation & engagement, Cost estimation, Forecasting and modelling, Product development