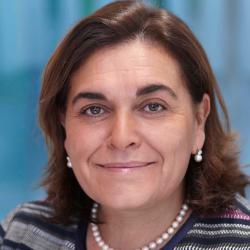 Marina Novelli
Associate
Product Development Strategies
,
Product Audits
,
Diagnosis & Planning
,
Product Development
,
Destination Management Plans
,
Strategic Tourism Plans
,
Site Master Plans
,
Visitor Management Plans
,
Interpretation Plans
,
Tourism Management Models
,
Tourism Project and Program Evaluations
Marina joined SMA Tourism in 2020 and is based in the United Kingdom. She is an internationally renowned tourism and international development expert and Professor of Tourism and International Development at the University of Brighton (UK), and an Affiliate Member of the UN World Tourism Organisation.
Marina has written and advised extensively in the field of international tourism policy, planning, development and management, with specific focus on: diagnostic, monitoring and evaluation studies, sustainable development and responsible management approaches; alternative and niche tourism product development; value chain diversification and regeneration; community-based development; training needs analysis, workforce capacity building, train-the trainers programmes and curriculum development; governance and institutional development; service standards and optimisation in hospitality and tourism.
She has played a core advisory role on a number of projects funded by the World Bank, the EU, UNESCO, UNIDO, the UN World Tourism Organisation, the Commonwealth Secretariat, National Ministries and Tourism Boards, Regional Development Agencies and NGOs in Sub-Saharan Africa, Europe and Asia.
She speaks Italian (native language) very good English and basic French.
Specialties
Consultation & engagement, Hospitality management, Product development, Master plans, Monitoring and adaptive management, Program evaluation, Social impact assessment, Sustainable tourism policy and planning, Tourism planning, Training, Value chain analysis