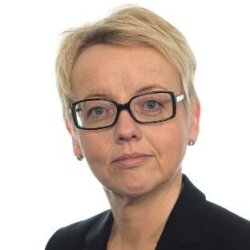 Anne-Maria Mäkelä
Associate
Anne-Maria joined SMA Tourism in 2015 to undertake iconic tourism product development in Uganda and is based in Finland. She has 20 year's'experience working across the World in sustainable tourism, marketing and product development.
She has become highly accomplished in tourism stakeholder consultation in developing countries, across public, private sector and non-governmental sectors.
Anne-Maria's focus has been in tourism master planning, marketing, product development and capacity building / training to increase the participation of the poor and local communities in the tourism sector.
She has worked for extended periods of time in, Albania, Moldova, East Timor, Cambodia, Vietnam, Ghana, Uganda, India, China, Eastern Anatolia in Turkey.
She has worked for major tourism funding bodies including the World Tourism Organisation, UNDP, SNV and TradeMark East Africa.
Anne-Maria speaks Finnish (native language) and fluent English, Swedish and German.
Specialties
Market analysis, Marketing, Master plans, Product development, Social impact assessment, Sustainable tourism policy and planning, Tourism planning, Value chain analysis