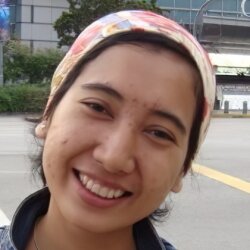 Lintang Ayu Nugrahaning Tyas
Associate
Lintang joined SMA Tourism as an Associate in 2020, and is based in Indonesia.
She has 15 years' experience in tourism and related disciplines. Her focus is on tourism planning and sustainable tourism development in rural and conservation areas. She is also experienced in working in remote areas with different cultures, and has significant experience in tourism stakeholder consultation and engagement across Indonesia. Adding to this is working as a tourism trainer across several precincts.
Lintang has prepared more than six Tourism Master Plans across various parts of Indonesia, several Roadmaps for sustainable tourism development, and various guidance roles for tourism events across the country. She has also prepared Towards Ecotourism in Bali: A best practice guide for small and medium enterprises in Bali and a thesis on Eco-Friendly Homestay Management in Ubud area.
Lintang speaks Indonesian (native language) and fair English.
Specialties
Consultation & engagement, Master plans, Sustainable tourism policy and planning, Tourism planning