The Ministry of Tourism in the country of Anguilla (Caribbean) contracted SMA to assist develop and market five Heritage Centres covering: Archaeology, Maritime, Plantations, Salt and Craft. The Project is being funded by the Commonwealth Secretariat, Ministry of Tourism and various donations.
We worked closely with Indigenous Anguillans to determine the key stories and interactives for each Centre. We then determined development costs, operating forecasts and feasibility.
Figure: 2.5 – Proposed floor plan for the Anguilla Maritime Heritage Centre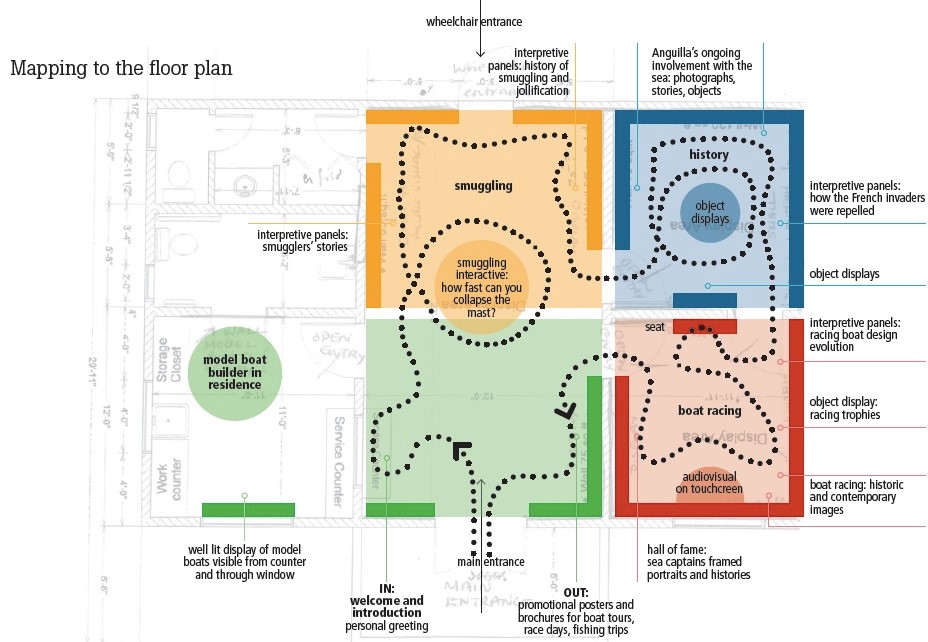 After the Business Case was approved, we then developed a brand, Passport-based ticketing system and marketing collateral.
Figure: 2.6 – Proposed concept for Maritime Centre interpretation panel (wall) displays (note concept only, actual images and text to be further worked on)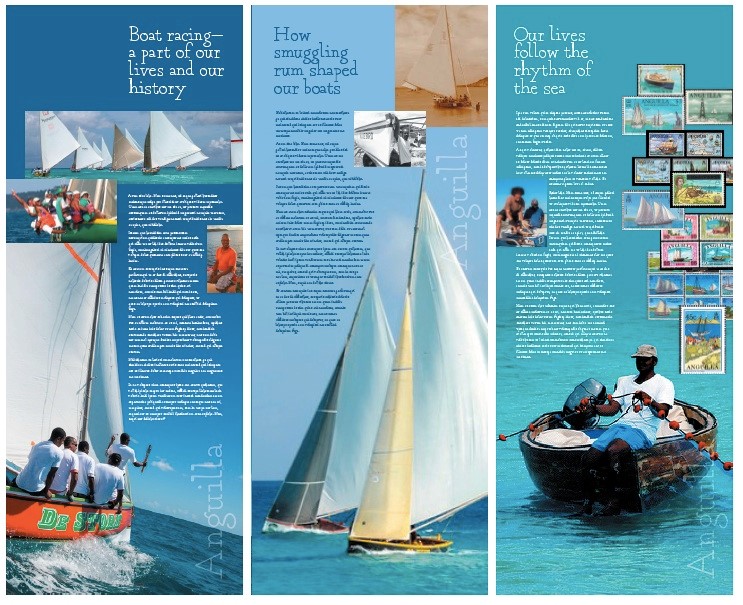 Ministry for Tourism Anguilla, Commonwealth Secretariat