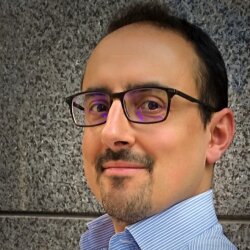 Rafael Llopis
Associate
Rafael joined SMA Tourism in 2020 and is based in China. Rafael has a solid understanding of business in China and insights on trends and behaviour of the Chinese consumer. Rafael has lived in Mainland China since 2003.
In 2008 Rafael started the Chinese branch of Aragon Exterior, mainly providing market entry services for companies and regional bodies.
Rafael has represented the Tourism Department of Aragon in China, first drafting the strategic plan to attract Chinese tourism and then implementing it. Being a small region with a target on medium-high level tourists and a humble budget, the strategy has focused in B2B actions, initially adapting marketing materials to the taste and needs of Chinese professionals and attending tourism exhibitions to promote the region and gather further knowledge and contacts on the ground. China is currently the main country of origin of tourists in the capital of Aragon, Zaragoza, and the next goal is to divert some niche tourism to small villages.
Rafael speaks Spanish (native language), and fluent English, Chinese and Italian.
Specialties
Business development, Finance and investment, Market analysis, Marketing