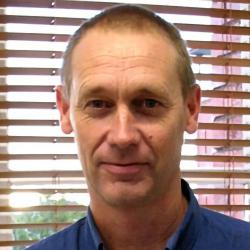 Glenn Berrill
Senior Associate
Glenn joined SMA Tourism in 1999 to prepare a Heritage Landscape Management Plan that supported the redevelopment of the former North Head Quarantine Station into a boutique cultural tourism attraction, and he is based in Melbourne, Australia. Glenn has worked with SMA Tourism on Site Master Plans and Product Development Strategies in various parts of Australia. Glenn assists SMA Tourism to develop bespoke visitor facility designs supported by robust and proven documentation.
As a director of Thompson Berrill Landscape Design, Glenn brings to the project over 20 years' experience in stakeholder consultation, landscape architecture, masterplanning, tourism site planning and design of large-scale landscape and recreational infrastructure projects. Glenn also offers extensive expertise in masterplanning of complex sites with high conservation value, providing high-level strategic planning advice with government and agency stakeholder consultation, and creative and technical design solutions.
Glenn's skills include designing high quality and innovative infrastructure responses in sites with challenging geotechnical, environmental and construction conditions. He has successfully delivered large scale tourism, trail and infrastructure projects, including the Wonga Wetlands Masterplan (with SMA), Narrabeen Trail Masterplanning and Design (6M), Triplet Falls Trails and Lookouts Masterplanning and Design with SMA (4M), Great Ocean Walk planning and design projects (2M), The Dales Christmas Island Iconic Boardwalk Design and Documentation and the Quarantine Station HLMP and documentation of all site works.
Specialties
Construction, Landscape planning, Master plans