Simon facilitated a one-day workshop with 50 Maldives tourism stakeholders.
He first provided a presentation on the likely impact of climate change on tourism in the Maldives, and potential solutions to mitigate against the impacts. Simon then facilitated smaller groups to further develop the solutions so that they reflected the local situation, including available resources and skills.
To ensure the workshop was a success, Simon undertook significant research and local consultation.
Simon also conducted a questionnaire with participants to identify their understanding and support on the issue, conducted at the start and end of the program, to determine potential shifts in thinking and attitudes.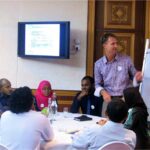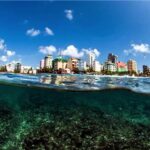 United Nations Development Program