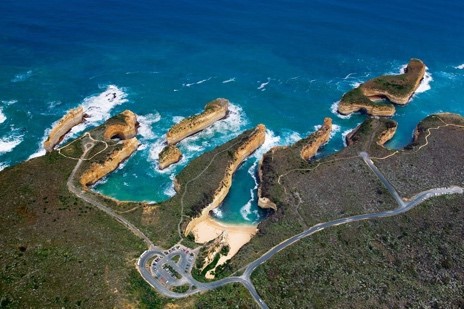 The Shipwreck Coast, located three hours drove from Melbourne, is one of Australia's coastal tourism icons. It is one of the top visited destinations in Australia, receiving 2M visitors per annum; mostly from China and Asia. However, key sites like the 12 Apostles have outdated visitor infrastructure and are becoming over crowded. There is also a need to increase the proportion of visitors staying overnight to increase the economic benefits to the local community. While an extensive Master Plan documented a range of visitor infrastructure improvements to support access and visitor facilities, the region still needed clearly articulated visitor experiences that could convert day to overnight stays.
We undertook a three phased approach:
Identification of opportunities (desktop research, stakeholder consultation)
Selection of priorities (40 opportunities coarsely assessed to three for benchmarking then market testing)
Refinement of priority opportunities and development of implementation recommendations
After following this process, we identified that the potential wow factor experiences for Shipwreck Coast that had the greatest potential to be developed and sustainably operated, were:
Holographic presentation of evolution of the Shipwreck Coast landscape at the Glenample Visitor Experience Centre
Virtual reality experiences at the Glenample Visitor Experience Centre (tentatively for a key shipwreck story; Indigenous story; hang gliding over the SWC and underwater dive)
Coastal boat trips
Guided walking tours to view penguins
Geothermal spa/wellness products
Our implementation plan included enough detail and high level development costs for the client to move to the development of a Business Case.
Regional Development Australia