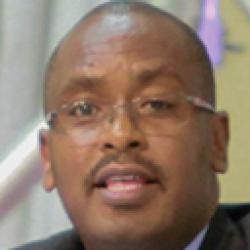 Jim Ayorekire
Associate
Jim started working with SMA Tourism as an Associate in 2016, supporting the development of an Iconic Tourism Product Development Project for Uganda.
Jim has 20 years' experience as an academic researcher, consultant and educator in the areas of destination planning and management, tourism product mapping, wildlife-based tourism assessment, wildlife community-based tourism management, protected area management, natural resource management and land use planning.
Jim's professional focus is on interrogating natural resource management practices and how they influence community development with specific focus on tourism. His speciality is on ensuring that destinations develop sustainable resource conservation practices and robust management frameworks.
He has worked in in South Africa, Ethiopia, Rwanda, Kenya, Tanzania and Uganda. He has deep experience with Ugandan national parks such as Lake Mburo, Murchison Falls, Bwindi Impenetrable, Kibale and Kidepo Valley, as well as other protected areas in Uganda such as the shores of Lake Victoria and River Nile in Jinja.
In addition to working for various Ugandan government departments, Jim has worked for projects funded or driven by the World Bank, USAID, United Nations Development Programme (UNDP), United Nations Economic Commission for Africa -UNECA, and the Wildlife Conservation Society.
Jim speaks English, Swahili and Ugandan languages of Luganda, Lusoga and Runyankore.
Specialties
Consultation & engagement, Product audits, Product development, Protected area management, Sustainable tourism policy and planning, Tourism planning