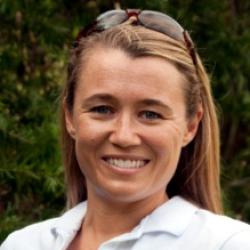 Emma Doyle
Associate
Emma joined SMA Tourism in 2013 to develop a Sustainable Tourism Model for the Bahamas, and is based in Brisbane, Australia. Emma is an environmental management professional with 17 years' experience working in Latin America and the Caribbean. Her experience covers some 70 international cooperation projects and stretches across a range of themes related to biodiversity conservation, sustainable development, climate change, outreach and education, sustainable alternative livelihoods and coastal tourism. Emma has a solid reputation in both grant-making and project management. She is an experienced researcher, strategic planner and author of reports and papers with a flair for environmental communications. She frequently facilitates workshops and organizes training activities.
Emma works with government agencies, NGOs, multilateral organizations, the private sector and technical experts in the nearly 40 countries and territories of the Wider Caribbean region to build and strengthen connections between marine protected area managers, as well as with potential partners, to exchange information and share best practices. Her connections within the region are vast, and she brings first-hand knowledge of the realities of coral reef and protected areas management to our group.
Emma speaks English (native language) and fluent Spanish.
Specialties
Capacity building, Climate change adaptation, Consultation & engagement, Legislation, Monitoring and adaptive management, Protected area management, Sustainable tourism policy and planning, Training