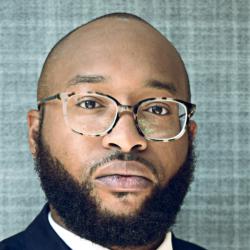 Ogaga Udjo
Associate
Ogaga joined SMA Tourism in 2020 and is based in South Africa. He is an aviation and tourism advisory expert that joined SMA Tourism in 2020.
He has had a career across South African Airways, Qatar Airways and Comair Limited with a holistic focus on route development. He previously worked as a commercial strategist (VP) for large African and global airlines. He has built his 10-year career around the idea that transport and connectivity are keys to economic inclusion.
Currently, Ogaga provides advisory services for diverse stakeholders within the broad aviation value chain (OEMs, airlines, airports, regulators, Governments, leasing companies, tourism bodies, banks etc), due to the catalytic impact of the aviation industry on other sectors. Ogaga utilises global best practices, but applies them within the unique African aviation context. He is passionate about providing value and insights for businesses in aviation, transport and tourism.
Ogaga is also an NPO director and actively sought out thought-leader in local and international media.
Ogaga speaks English (native language) and fluent Afrikaans.
Specialties
Aviation, Transport and route development