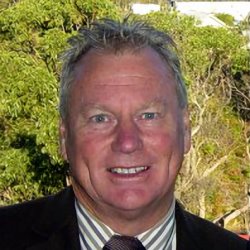 Max Player
Associate
Max joined SMA Tourism in 1997 to redevelop the former North Head Quarantine Station into a boutique cultural tourism attraction, and is based in Sydney, Australia. Max has over 40 years experience in the building industry, hospitality education and hotel business management. Working with construction companies such as K.B. Hutcherson and Condux, he developed project concepts, feasibility studies, land purchases, supervision of construction and financial control.
During this time Max was responsible for projects with a development value in excess of $40 million, completing projects for Vogue Magazine, Hartland & Hyde, IBM, the P & O Group Head Office and Dalgetty Developments. He has played an active management role in the operation of the Mercure Resort Blue Mountains, the Blue Mountains Hotel School and other international projects.
Max has been involved in a variety of consulting roles, including the Education and Policy Unit of Australian Business Limited. He was also the initial chairperson of Blue Mountains Tourism.
Max established the heritage tourism development company, Mawland, in 1986. As Director of Mawland, he project managed the restoration work at the historic Everglades Gardens, Lilianfels Guest House and Munn Street Bond Store (all in NSW). Max, Simon McArthur and Suzanne Stanton won the lease and proposal for the conservation and adaptive reuse of the Quarantine Station in 1997. Max personally financed the first stages of the development and coordinated the financing of the remainder of the project. He also directed the conservation adaptive reuse work. He remains the Managing Director of the Q Station Board and its operations.
Specialties
Business cases, Construction, Cost estimation, Feasibility assessment, Finance and investment, Forecasting and modelling