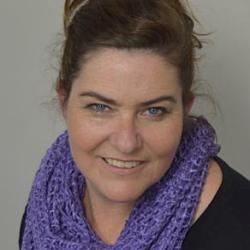 Jacinta Outlaw
Associate
Jacinta started working with SMA Tourism in 2013, preparing tourism plans and feasibility studies in various parts of Australia. She has 18 years' industry experience in business development and marketing, and a Bachelor of Business with a double major in Marketing and Tourism.
Jacinta has a deep understanding of visitor and consumer motivations. She has invested significant time analysing various market segmentations systems and applying them to tourism planning and feasibility assessment for major tourism proposals. She has even built her own system for analysing and predicting visitor profiles using her preferred market segmentation system.
Jacinta has built a reputation for being able to distil a destination's natural competitive advantages and generate ideas that link these strengths and mitigate barriers to growth.
Jacinta's focus is seamlessly integrating brand, marketing messages and product development / reinvigoration. Her marketing blends lateral thinking, creative concepts and a passion to deliver interactive experiences.
Jacinta is also very accustomed to working with volunteers and focusing their passion to work together for a common goal. For example, she has developed many volunteer engagement strategies and implemented many volunteer programs to support visitor information centres, event development, marketing and delivery.
Jacinta has training in consultation and cross-cultural communications and has interviewed over 100 stakeholders and conducted over 40 consultative workshops for tourism and economic development projects at the local and regional level.
Specialties
Business development, Business plans, Capacity building, Consultation & engagement, Market analysis, Marketing, Product audits, Product development, Tourism planning, Training