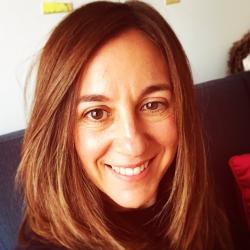 Beatriz Martin
Associate
Beatriz joined SMA Tourism as an Associate in 2020 and is based in Columbia. She has 15 years' of experience in environmental and sustainable tourism projects for public institutions, cooperation agencies, non-governmental organizations (NGOs) and the private sector. Beatriz is an expert in tourism planning and in the development and implementation of applied methodologies for the management, monitoring and evaluation of tourism and biodiversity. She also has experience in design and drafting of methodological guidelines and good practice in the field of sustainable tourism and cooperation.
Beatriz has worked hard to improve the skills and standards of community tourism, through product and business development, training, capacity building and personalised advise
She has worked for projects coordinated by World Bank, GIZ, UNWTO, SwissContact and GEF. Beatriz has extensive experience in Central and South America (Columbia, Peru, Mexico, Honduras, Panama, El Salvador, Chile, Nicaragua and Guatemala), as well as experience in the Maldives, Sa Tome e Príncipe (Africa), Portugal and Spain.
Beatriz speaks Spanish (native language) fluent English, and basic French.
Specialties
Capacity building, Climate change adaptation, Product development, Protected area management, Sustainable tourism policy and planning, Tourism planning